Rapid Affiliate Mastery
The exact blueprint to making money online.
Do you want to make money online, be your own boss and live a life of freedom?
Hi, I am Tanya. A few years ago I had the same dream just like you, here is my story…
After finishing college, I was working at a regular job as a website designer. Although it felt good at the beginning, later it began to feel like I was just stagnant and not moving forward. I was not 100% fulfilled at my job. I thought I could do much better than this and there's more to life than just working at a job.
On the other hand, my boyfriend (Ronnie) was a businessman. He was running a successful offline business and was doing quite well. So, whenever I spoke with him I would tell him that I too wanted to start a business and that I wanted to quit my job. He would always encourage me to start my own business and be my own boss.
At first I wanted to start an offline business but later he suggested that I start an online business instead due to the following reasons:
Little to no startup capital needed
Freedom to work from anywhere and anytime
Easy to scale
So, after multiple discussions we finally decided that I was going to start an online business. Meanwhile, he was also trying to start an online business because his offline business wasn't easy to scale. In fact he was trying to make money online for the past several years but with not much success. We then decided that the both of us would do our own research to find the best way to make money online.
So, what did I do? I started researching ideas on the internet about how to make money online. I researched night and day on Google, Youtube, forums, Facebook etc you name it. As a beginner it was quite confusing, because everyone had a different way to making money online and I didn't know which one was the best for me. That was a very difficult time in my life and I remember the many sleepless nights.
During this time my boyfriend supported me by also researching and testing multiple ideas himself. We both shared the same passion to make money online and live a life of freedom. We would discuss and share ideas together and learn from each other.
So, with all the knowledge I had gained through research, I took action every single day hoping that I could somehow make money online and quit my job. I tried hundreds of things big and small, hundreds of different methods and strategies. Most of them ended in failure, I failed over and over again. I did make a little bit of money here and there but nothing consistent, nothing big enough so that I can quit my job and be my own boss. This carried on for a few years....
At a point, I was very frustrated because I had put in a lot of hard work into this, lots of time and effort but with little results. I was about to give up, thinking that making money online was not possible and even if it was, I did not know how to do it.
Then one day the tide suddenly began to turn, Ronnie called me and said that he had some exciting news to share with me.
He said that he had been testing an online business model over that last several weeks and was having great results with it. He was making money online! Yes, he finally cracked the code!
Although the money wasn't huge, this proved to us that it was possible. Making money online is possible!
I then asked him to teach me the exact same thing that he was doing. Over the next few months he mentored, guided and told me exactly what I should and shouldn't do. Soon, I too started to make money online and I was thrilled! At last after so many years, so many trials, errors and failures I finally did it, I too was making money online!
I then needed to scale my online income to a higher level so that I could do it full time and quit my job.
I asked him "How do can we do this?" and he said "It takes the same process to make 1 dollar or a hundred thousand dollars. You just need to rinse and repeat with what's working i.e do more of what's working."
Following his advice, I then continued to work on my online business every single day and soon my online income too began to rise. Week to week, month to month I was gradually making more and more money online.
Then one day I realized that I was making more money with my online business than at my regular job. I then knew it was time to quit!
Finally, I had achieved my dream of making money online, being my own boss and living a life of freedom!
So, how was I able to do it? What made a difference?
At first, when I started as a beginner trying to make money online, I had no clear direction, no clear path to success. I tried everything I heard about, jumping from one thing to the next.
The key thing that made a huge difference is having a mentor. Without my boyfriend being there to guide and mentor me, I doubt if I would have been able to achieve my dream of making money online.
The reason why I created this course:
Having struggled myself as a beginner trying to make money online, I knew there must be hundreds and thousands of people who are going through the same struggle like I once was.
I created this course to help people achieve their dreams of making money online by avoiding all the trials, mistakes and failures that I had gone through.
Your Instructor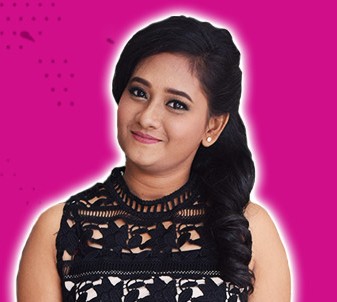 I'm Tanya! Not too long ago I was working at a full time job like most people do. Although I loved my job, I knew there was much more to life, so I wanted to start an online business and make money online.
Well it wasn't easy, it took me years of trial and error and many failures until I finally figured out how to it all works. Today I run my business from home as a full time online marketer. I am happier than ever before and I have the freedom to do what I want, when I want and where I want!
The main reason I've put this program together is because I want to help people live a successful, abundant and happy life. This course will teach you everything you need to know to start making money online.
And most of all, I will personally support and guide you along your journey to success!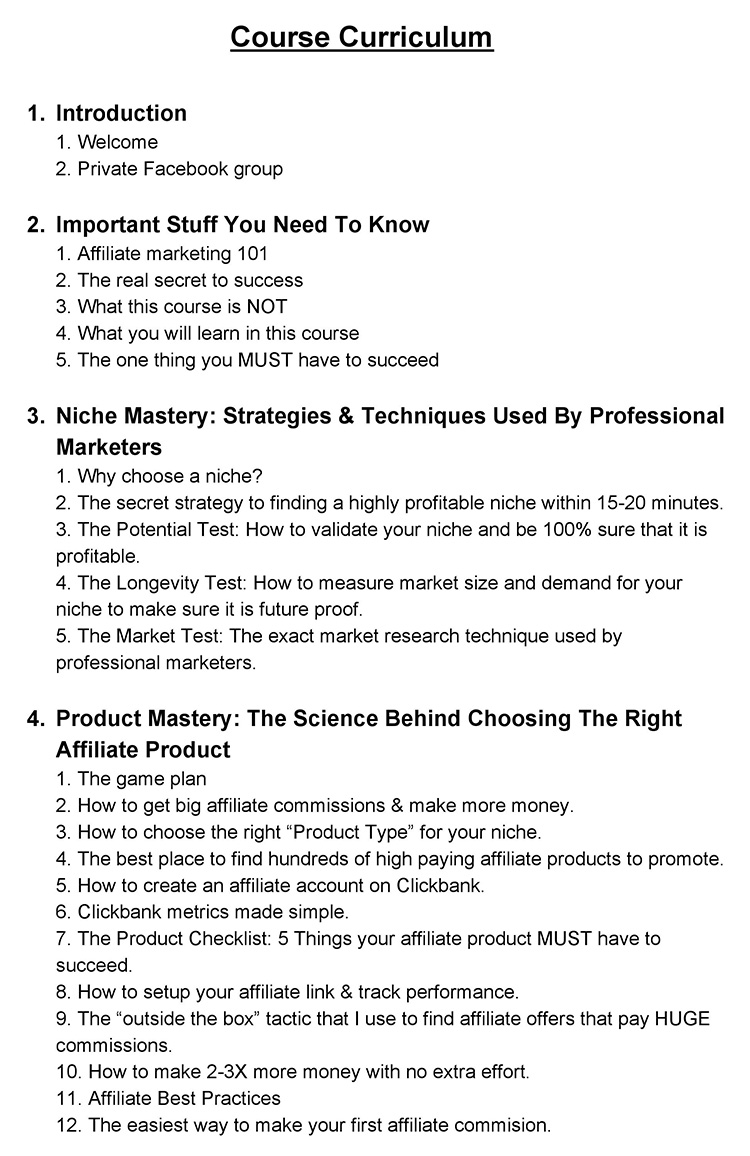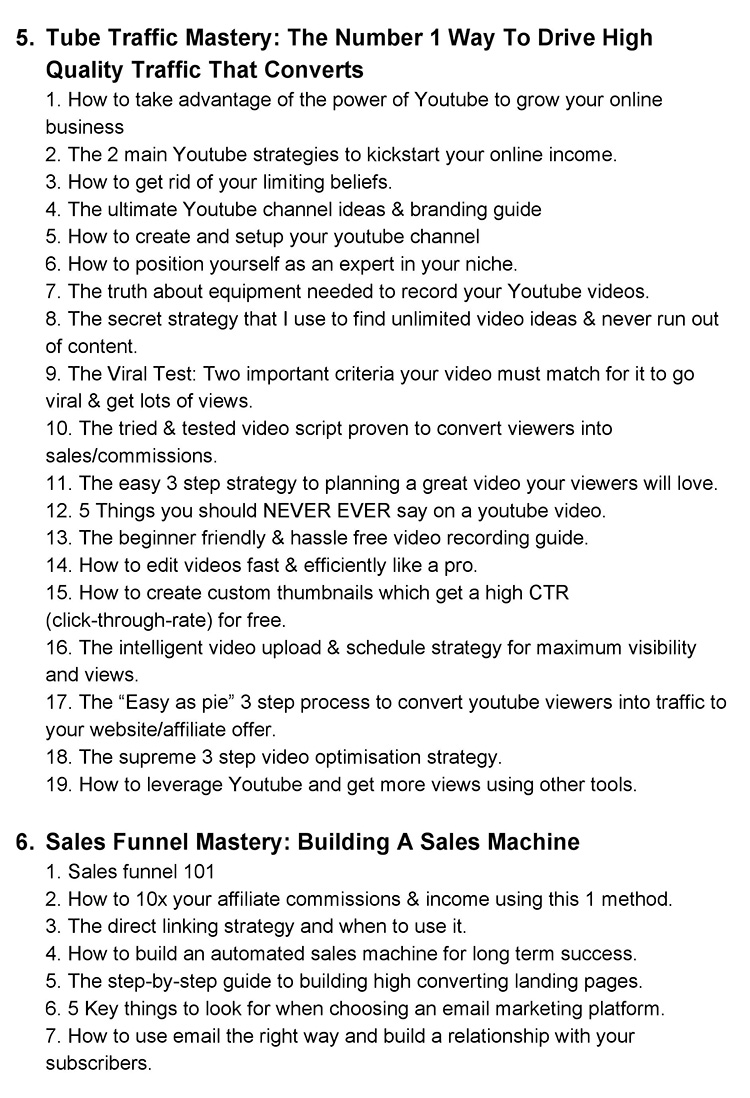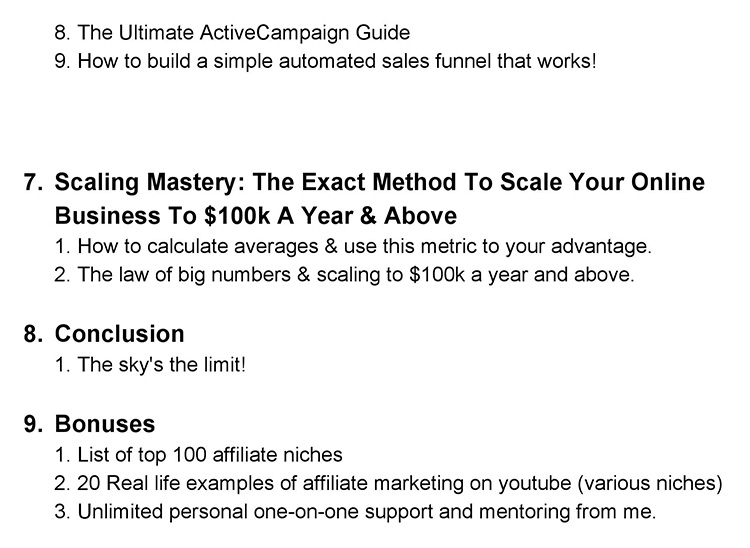 Frequently Asked Questions
What will I learn in this course?
In this course I teach you the exact methods and strategies that I use to make money online in an easy step-by-step format. I have covered everything you need to know from A-Z so there's no fluff, no BS, but only pure value!!!
When does the course start and finish?
The course starts now and never ends! It is a completely self-paced online course - you decide when you start and when you finish.
How long do I have access to the course?
How does lifetime access sound? After enrolling, you have unlimited access to this course for as long as you like - across any and all devices you own.
Why am I selling this course at only $117?
This is the early bird price! So far I've put together the first 4 modules in this course which is fully completed. Over the next few weeks I will be adding more modules & video lessons to the course and will then be increasing the price to $997+. If you get in at this early bird price of $117 you don't have to pay anything extra for the remaining modules, you get access to the entire course and all of the modules for FREE.
What if i'm unhappy with the course?
We have a very generous policy! Refunds given only when requested by email, by a student who has purchased the course less than 14 days prior, and has viewed less than 30% of the course. Whether or not you click on the COMPLETE & CONTINUE button, makes no difference. The rule applies once you access 30% of the modules in the course, whether or not you view the videos. Absolutely NO exceptions!
100% Risk Free Money Back Guarantee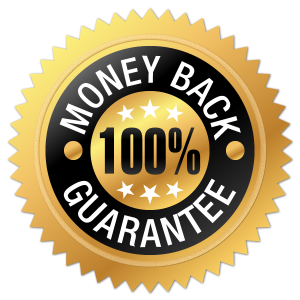 DISCLAIMER: You recognize and agree that I, Tanya J Joseph or any associated individuals with this web page and brand, have made no implications, warranties, promises, suggestions, projections, representations or guarantees whatsoever to you about future sales or results, or that you will earn any money and that I have not authorized any such projection, promise, or representation by others. You must obtain advice on taxes (affiliate marketing taxes, sales tax, income tax, business taxes, etc.) from a tax professional. You must obtain business formation, legal and patent advice from a legal professional. I take no responsibility for any information given that falls under those categories. You accept that I am not a tax or legal professional. You must consult a legal professional for advice on these topics. I make absolutely NO guarantee of success, monetary or otherwise, and I take no responsibility for any time or money spent in relation to this course, products, advertising, my assistance, or otherwise. Only one person may access the course per purchase. If a user is seen allowing others to use his account to access the course, that person will be removed from the course without a refund. If you are unsatisfied with your purchase, contact us in the first 14 days and we will give you a FULL refund, minus taxes and fees on the transaction IF you meet the refund policy requirements. You must have accessed less than 30% of the modules in the course in order to qualify for a refund (there are heatmaps that show every minute you watch). Once you access over 30% of the modules in the course, no refund can be given under ANY circumstances. If you are caught requesting a refund after the 14-day period after purchase OR after viewing over 30% of the modules, you will be REMOVED from the Facebook group and course without a refund at my discretion. If you are found uploading these videos or sharing information anywhere else, you will be removed without refund. The Facebook group is there so everyone in this group and converse about topics of this course. Results may vary. Accept that although you follow this course, you may not receive the sales or income desired. I am not responsible for your well-being or your income. We reserve a right to change any of our policies and any products or services included with the course at any time as we wish. By purchasing this course, you AGREE to all the above terms and agreements. Please be aware of this.